Cosmetic Medicine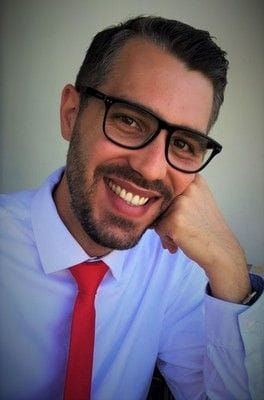 Dr Dale van der Mescht grew up in Durban, South Africa. After attaining his medical degree at the Nelson R Mandela School of Medicine, he spent five years rotating through surgical disciplines before immigrating to Australia.
Shortly after settling in Brisbane, he enrolled with the Australasian College of Cosmetic Surgery (ACCS). Having completed his Advanced Diploma in Cosmetic Injectables, he is now the Director and Cosmetic Physician at Dr Dale Cosmetic Medicine.
Believing in safe and proven evidence-based practice, Dr Dale is passionate about achieving natural-looking results through a wide range of treatments.
All products used have been extensively researched and well-recognized as leading names in aesthetic medicine.
"My approach to cosmetic medicine is "less is more".
I aim to keep patients looking uniquely like themselves. I will do my best to make sure each patient is beautifully redefined into the best version of themselves."
Dr Dale specialises in anti-wrinkle injections, dermal fillers and chemical peel treatments with an honest and real approach.
As well as his aesthetic treatments, Dr Dale stocks a medical-grade cosmeceutical range which enables his clients to continue improving their skin goals from home.
To arrange a complimentary facial assessment with Dr. Dale, please contact Brisbane Dental Studio on 07 3862 1702